INNOVATING TRIKES SINCE 1990
Rewaco is an innovative company that specializes in the production of "factory-built trikes" founded in 1990 in Germany. The German-based manufacturer has designed and built innovative trikes for the last 30 years. These trikes have modernized and improved the trike industry by challenging its design, engineering, and ultimate performance. Bringing Rewaco to Canada has elevated and pushed the Rewaco brand even further. Our mission is to import and distribute these incredible trikes to all Canadian dealers, trike lovers and riders.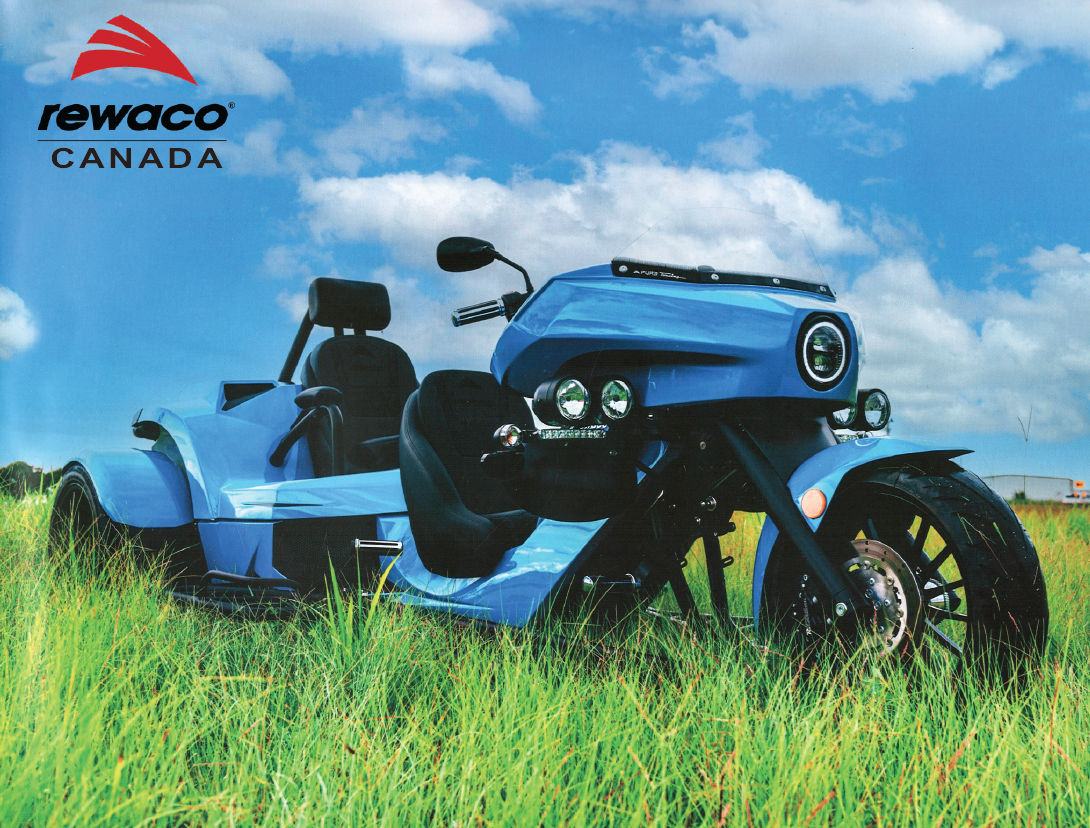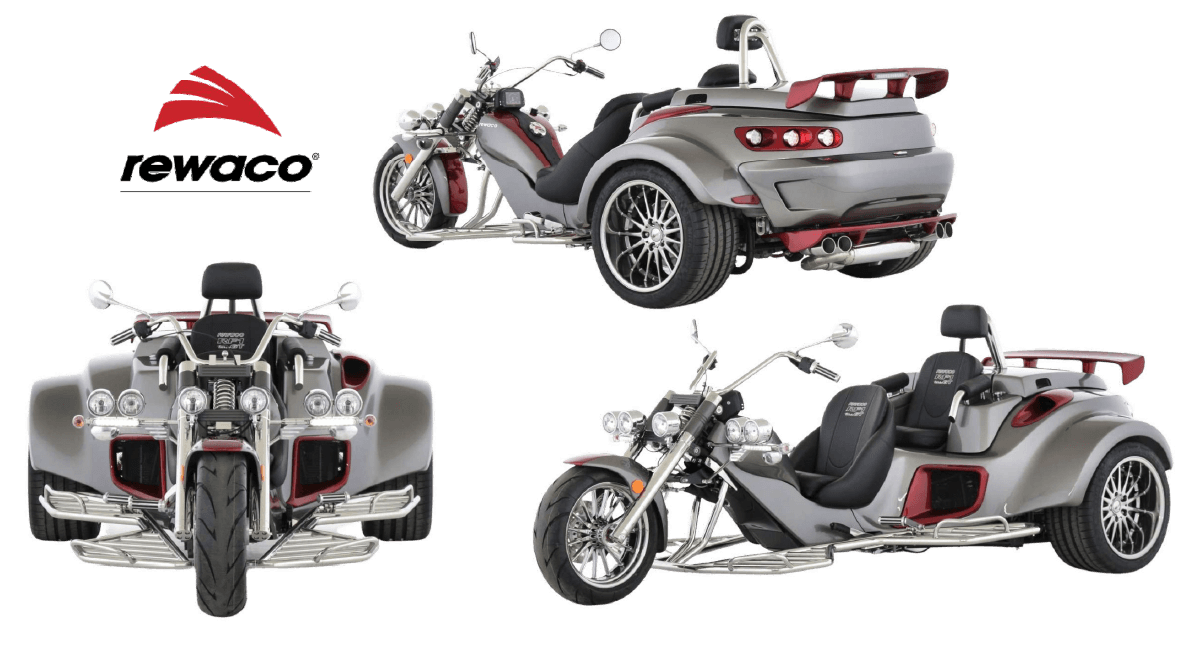 GT – The Grand Tourer
The perfect idea of a trike – combining outstanding driving dynamics and sport design. Due to the wide range of equipment, the GT can be configured individually to create your very own dream machine. A distinctive feature is it's full-body frame and aerodynamic design.
**All models can be upgraded to the Touring Package, Chrome or Blackline Finish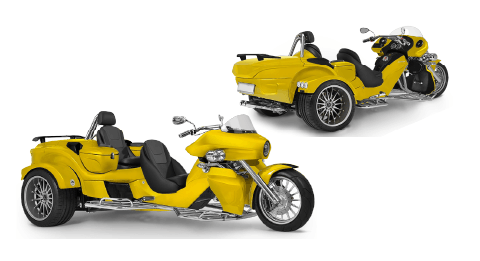 Touring
Choose your model, PUR3, ST or GT and add ourtouring upgrade for the most comprehensive and complete Trike.The Touring offers fully loaded features, more comfort, design, and entertainment. An aggressive front faring that protects you from theelements. Ride in style while listening music with this outstanding machine.
***Model shown is a Rewaco ST Touring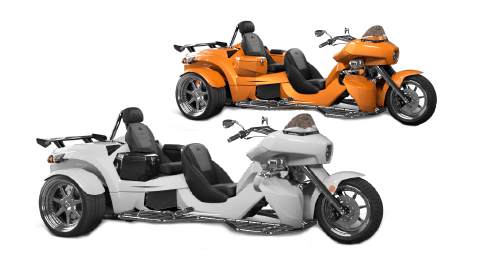 PUR 3
The New Era begins
The PUR3 is our latest model with a modern look, agile & powerful performance. Extra-large tires and trunk are standard features. 30 years of experience make the PUR3 the best Rewaco trike ever.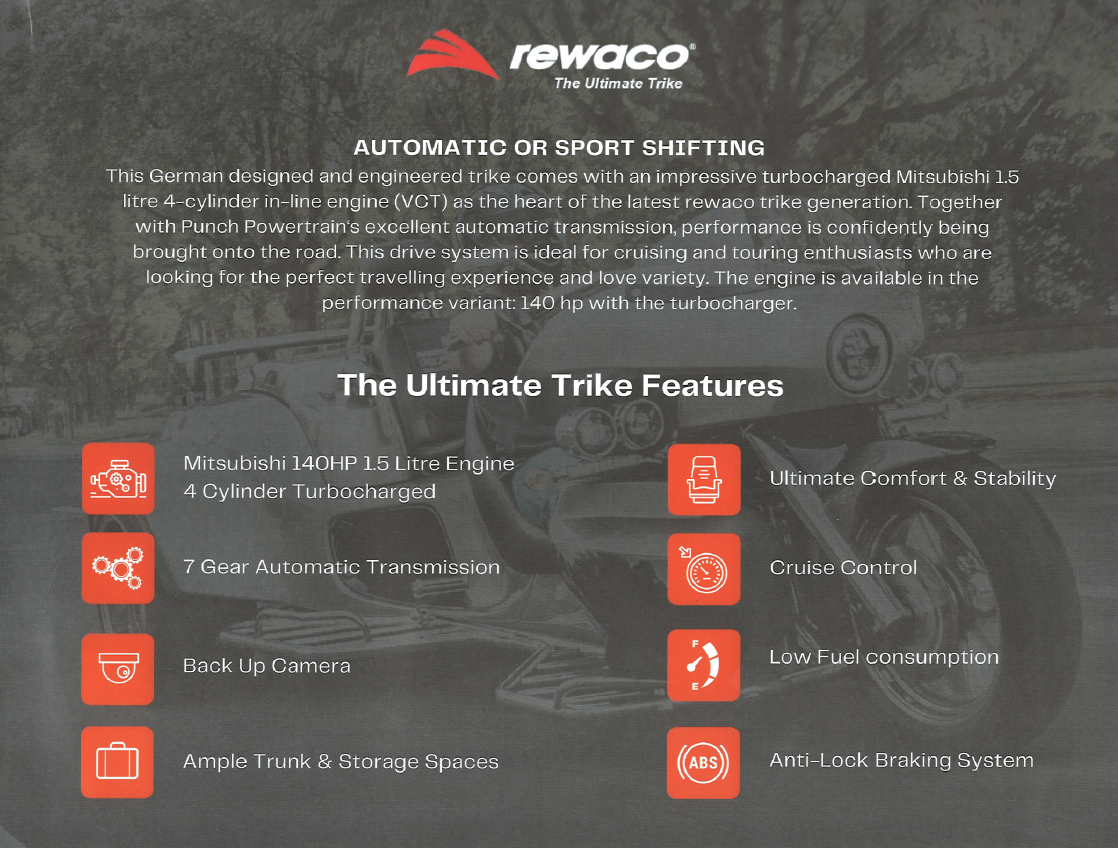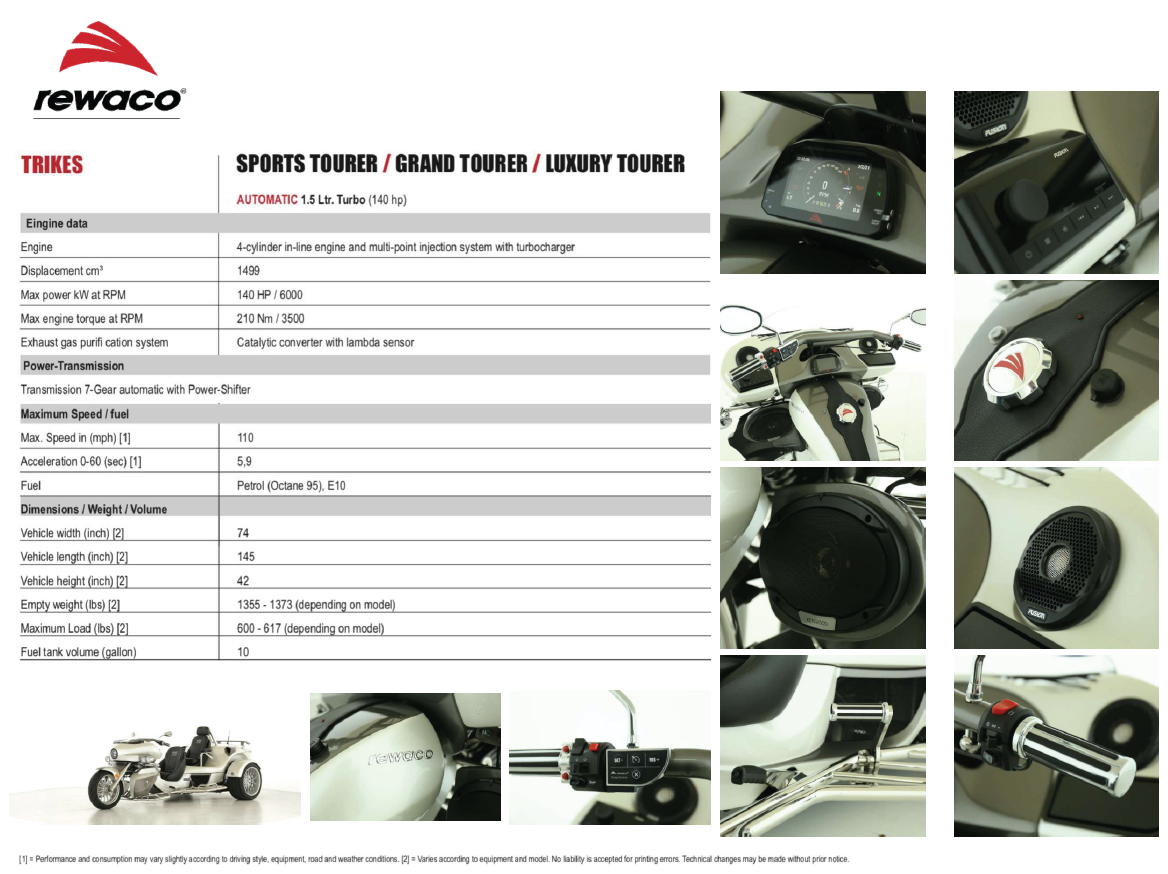 ---
Lazy Dawg Motor Trikes Inc.
---
If you have any questions about Rewaco Trikes and are interested in knowing more feel free to press the Contact us to email us, call us at 519-587-5041 or stop by anytime Monday-Friday 8-8 or Saturdays 8-5.
Interested in becoming a Rewaco Dealer? Contact Us!